Super Food Minerals
Super Food Minerals
Regular price
$24.50
$24.50
In stock, ready to ship

Inventory on the way
Why Are Minerals Necessary?
If You Want to Make a HUGE Impact on Your Health, Then You Need Minerals!!
Approximately 95% of your body's functions require minerals, but experts estimate that 90% of Americans suffer from a mineral imbalance. Super Food Minerals will give you the results you are looking for. When you make Super Food Minerals a daily routine, you will feel an improvement in your overall lifestyle and health.
IMMUNITY BOOST

ENERGY BOOST

DETOX the body

HEALTHIER for skin, hair, and nails 

RESTFUL SLEEP

MEMORY & FOCUS BOOST

LESS STRESS

Mineral Supplement

100% Pure Plant Minerals

 

liquid concentrates containing over 70 Plus minerals from prehistoric plants in

their unaltered colloidal form

Dietary Supplement

Gluten-Free

Soy Free

Non-GMO

Vegan
Why Should You Supplement Minerals?
Minerals are mainly found in and come from our consumption of fruits and vegetables. Due to the nature of modern agricultural practices, which have stripped the good dirt of its organic and healthy properties, most produce is devoid of those natural minerals. This makes it nearly impossible to get all the minerals we need by only eating more fruits and vegetables.
Why Fulvic and Humic Acids?
This is where SuperFood Minerals comes into the equation.  SuperFood Minerals contain fulvic and humic acids from ancient plant deposits. Fulvic and humic acids contain all trace minerals in their organic and ionic forms, which is the most soluble way for the body to absorb nutrients. Super Food Minerals have the essential nutrients, vitamins, and trace minerals typically found in every fruit or vegetable. Fulvic and humic acids come from deep within the earth, where plant matter can decompose rather than be subjected to toxic chemicals. 
The design of the tiny size of the fulvic and humic acids permits them to saturate your cells, allowing for the binding and removal of toxins, and protecting them against viral and radiation destruction. 
This high-quality, liquid mineral supplement is easily ingested and tasteless.
Why Should You Try SuperFood Minerals?
Most mineral supplements are made of chalk or rocks, which are high in minerals. Still, your body can't use them entirely because of its inability to absorb them. Most supplements found in a pharmacy have large molecules. Yet, they cannot cross the cell membrane, so they can't deliver nutrients and deep healing. 
How To Take SuperFood Minerals?  
Due to the vital cleansing functions of concentrated humic, we recommend starting at a lower dose of 1-2 dropper-full morning and night diluted in a large glass purified water. Then work up to the daily recommended amount of 2 droppers full twice daily. Your body will cleanse and rebalance itself with these powerful substances.
SuperFood Minerals comes in a 2-oz or 4-oz glass bottle with a dropper for convenient dosing. It is best when taken before bed and when you wake up because these are the exact times your body is at its lowest in minerals. It is recommended to be taken in water as the perfect delivery system. 
This product is suitable for vegans and free of allergens, including yeast, soy, gluten, and nuts.
Store in a cool, dark place. Do not freeze.
Directions for use:
One of the features of fulvic acid is that it makes cells more permeable, so take SuperFood Minerals by itself, with a buffer of 20 minutes before or after food and supplements.
Can You Give Super Food Minerals to Kids?
In a simple, one-word answer – YES!!
We recommend half a dose for children 12 and under while slowly working up to half a dropper full in purified water twice a day. 
For infants, it's best only to do half a dropper one time a day.
Warnings: Store away from heat & sunlight. Refrigeration optional.
Ingredients: Proprietary Blend of Fulvic Acid and Humic Acid in Solution with Purified Water
75+ Fulvic Organic, Ionic (Cell-Ready) Macro, Micro, and Trace Minerals Elements:
Including calcium, magnesium, potassium, phosphorus, boron, zinc, iron, manganese, copper, iodine, selenium, Chromium, carbon, chloride, gold, lanthanum, lithium, silicon, silver, sodium, strontium, and sulfur.
Naturally Occurring Fulvic Vitamins:
Vitamin A, Vitamin B1, Vitamin B2, Vitamin B3, Vitamin B6, Vitamin B12, Vitamin C, Vitamin D, Vitamin E, Vitamin K
Naturally Occurring Fulvic Amino Acids:
Alanine, Arginine, Aspartic Acid, Cysteine, Glutamic Acid, Glycine, Histidine, Isoleucine, Leucine, Lysine, Methionine, Phenylalanine, Proline, Serine, Threonine, Tyrosine, Valine, Tryptophan
Disclaimer: * The products and the claims made about specific products on or through this site have not been evaluated by the United States Food and Drug Administration. They are not intended to diagnose, treat, cure, or prevent disease. The information provided on this site is for informational purposes only. It is not intended as a substitute for advice from your physician, other health care professional, or any information on or in any product label or packaging. You should not use the information on this site for diagnosis or treatment of any health problem or prescription of any medication or other treatment. Consult a healthcare professional before starting any diet, exercise, or supplementation program or taking any medication. Consult a healthcare professional if you have or suspect you might have a health problem. Please view our full Terms of Use Agreement for more information and the terms and conditions governing your use of this site.
WARNING: Consuming this product can expose you to Chromium, known to the State of California, to cause cancer and congenital disabilities or other reproductive harm. For more information, go to www.P65Warnings.ca.gov/food.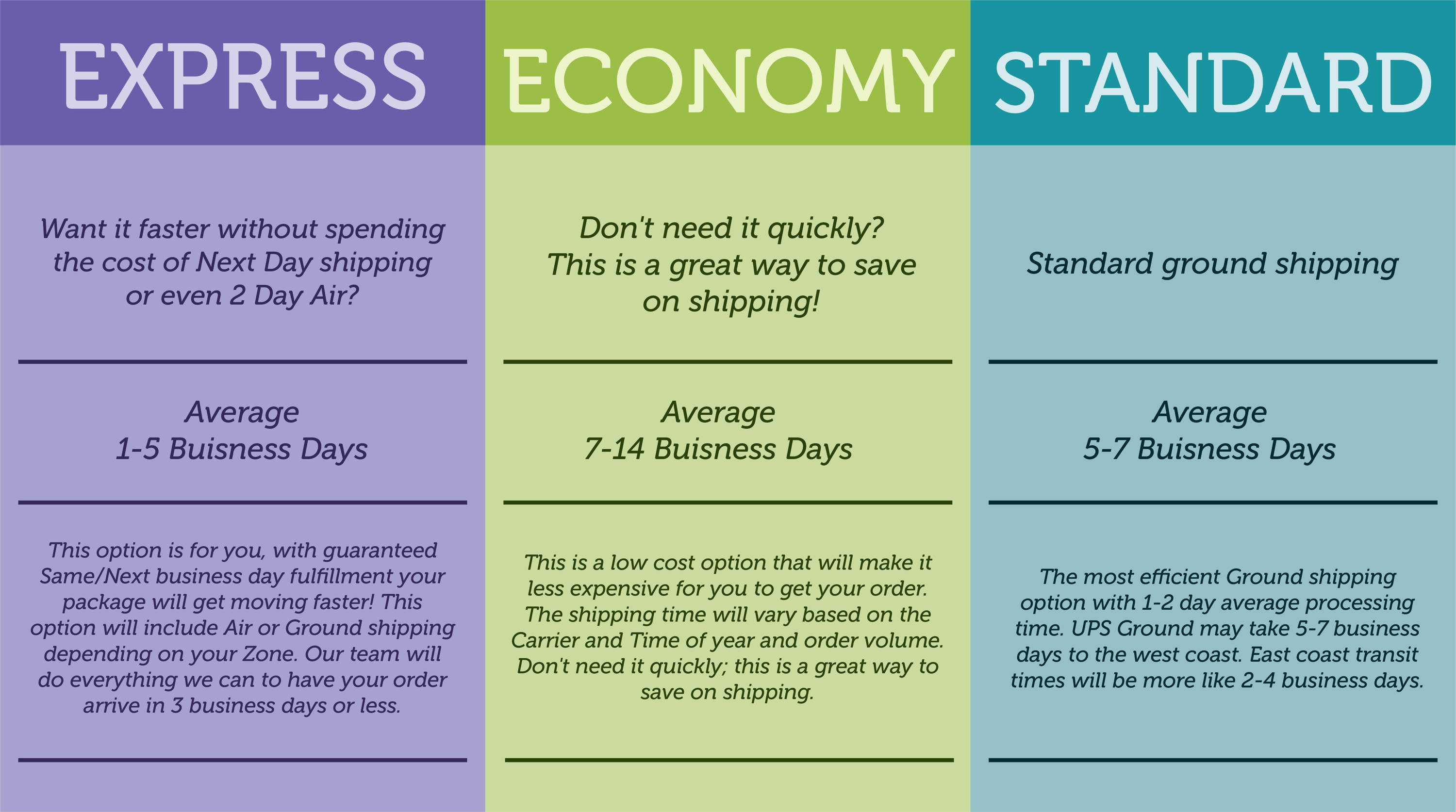 We ship packages all over the world!
We use a network of economical, fast, and reliable shipping carriers. Most customers receive their orders within a week.
Our shipping rates are calculated by the carriers based on weight and distance.
When you add the items to your cart, you can see the total shipping cost after you enter your shipping information.
*Applies only as a special promotion
International Shipping Rates
Note: Due to the restrictive nature of customs in certain countries, not all countries qualify for free shipping.
Customs can hold a package for a number of days. If you haven't received your order within two weeks, let us know by

 

contacting us.
 Duties and Fees
Due to the complexity of international laws and taxes, we do not include those fees in the orders.
You are responsible for any local customs and duties on your order. We are required by law to disclose the full value of the package contents.
If an order is refused, then you are responsible for the original shipping expenses we incurred to ship you the package, as well as any additional duties, fees, customs or taxes incurred in shipping. 
We discount all our international shipping costs for customer convenience, so the original shipping expense will be higher than the amount you paid.
If you qualified for free shipping, you will also be charged the original shipping expense we incurred to ship you the package. 
Shipment of Your Order
Any non-promotional, non-flat rate and non-free shipping orders received by 8 AM Monday - Friday, will Normally Processes the same day.
All other orders and orders received after 8 AM will Processes the following business day.
Please note that delays may occur based on the volume of orders in and around promotional sales and holidays
Return Shipping 
Please refer to our return policy page for details on product returns. 
Contact us with any questions or concerns you may have about wholesale pricing.
We're here to provide you with all the information you need when it comes to products and the ordering/fulfillment process.
We offer bulk discounts on most items, but if you are looking to make a special order or need over 5000 pieces, please reach out to our team.