Payment Plan
$9.99/month
SEE MORE PLANS
Next Payment
Date
UPDATE PAYMENT METHOD
Welcome to your Dashboard!
Use this Dashboard to browse through all of the perks and benefits of being a YOT Preferred Member. Please contact us by using the Preferred Customer Contact Form at the bottom of this page if you have any questions.
Free Shipping on all Orders Over $10
Make sure you choose "YOT Preferred Shipping" at checkout to receive free shipping on all orders of $10 or more.
Receive a free gift that changes each month when you place an order of $50 or more! Simply add the "Free Gift" product to your cart with your order of $50 or more and we will send you your free surprise product!
10% off all Non Bulk Orders
To receive 10% off your purchase make sure you use promo code: YOTPREFERRED
This offer can not be combined with other discounts such as bulk pricing and other deals.
FREE eBooks & Printable Content
As a YOT Preferred Member you have exclusive access to digital eBooks, tear pads, and other educational content!
Digital Products for Free
You won't find this content anywhere else! Get access to over $500 worth of free content. This is an amazing way to learn more and start creating with oils.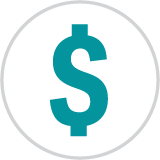 Increased Affiliate Rewards
Share your favorite tools from YOT with your friends, family, and customers and we'll pay you! Preferred customers receive an enhanced affiliate reward percentage of at least 10%!
Receive even more loyalty rewards as a Preferred customer! Starting with $15 in YOT cash back for every $250 you spend, sent directly to your inbox the following month.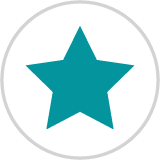 New Features Added All the Time
From educational material, to sharable content, we are constantly creating new ways to improve the YOT Preferred experience.
Exclusive Quarterly Sales
Save up to 90% off select products every 3 months. Get special liquidations, new product launches, and even bulk offers. These deals are exclusive to YOT Preferred Members only while supplies last!
Preferred Customer Service
As a YOT Preferred Member, we want to make sure we take great care of you and any questions you may have. To ensure this happens, please send us any questions or concerns you have through this contact form.