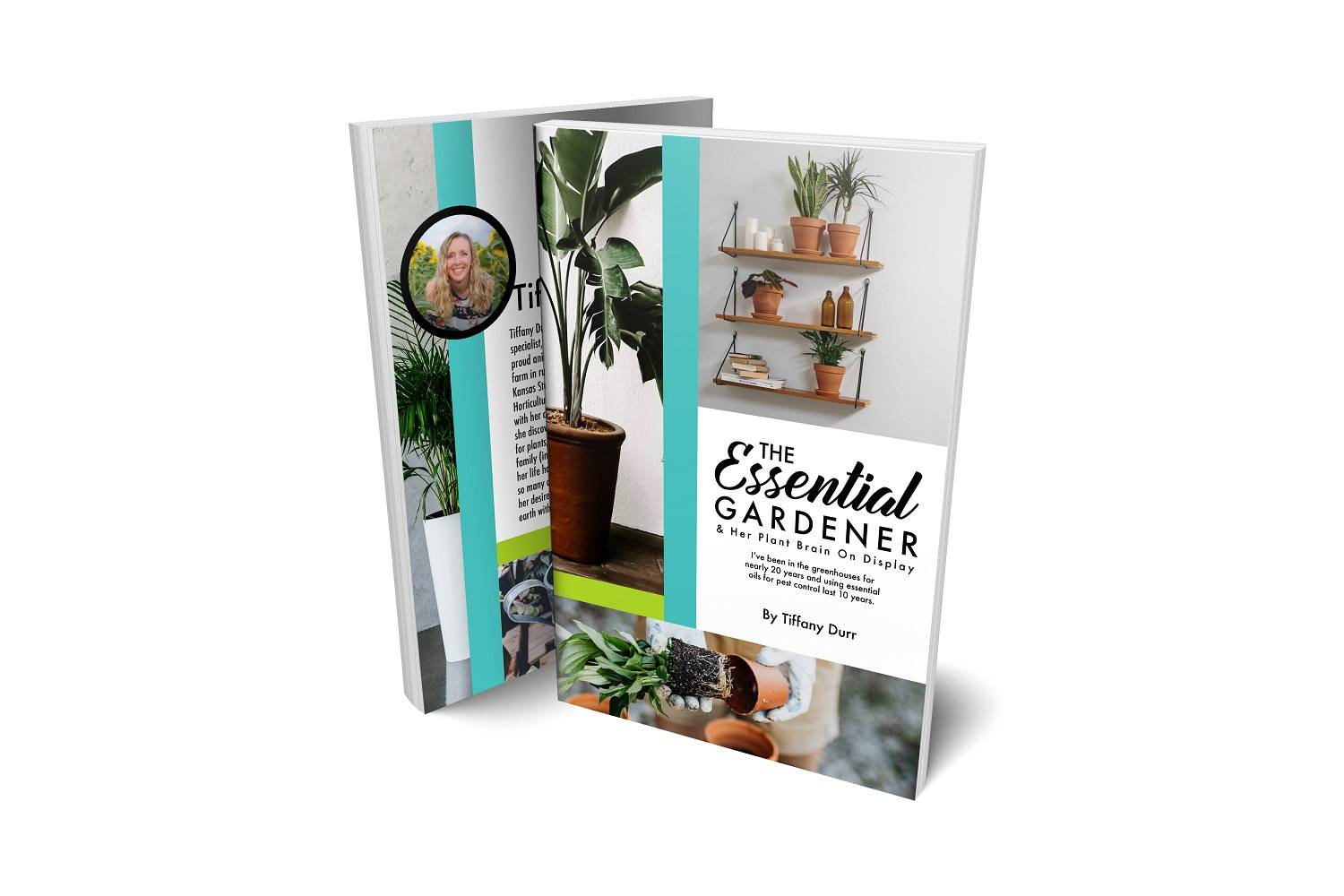 With over 20 years of experience Tiffany Durr has your gardening needs covered!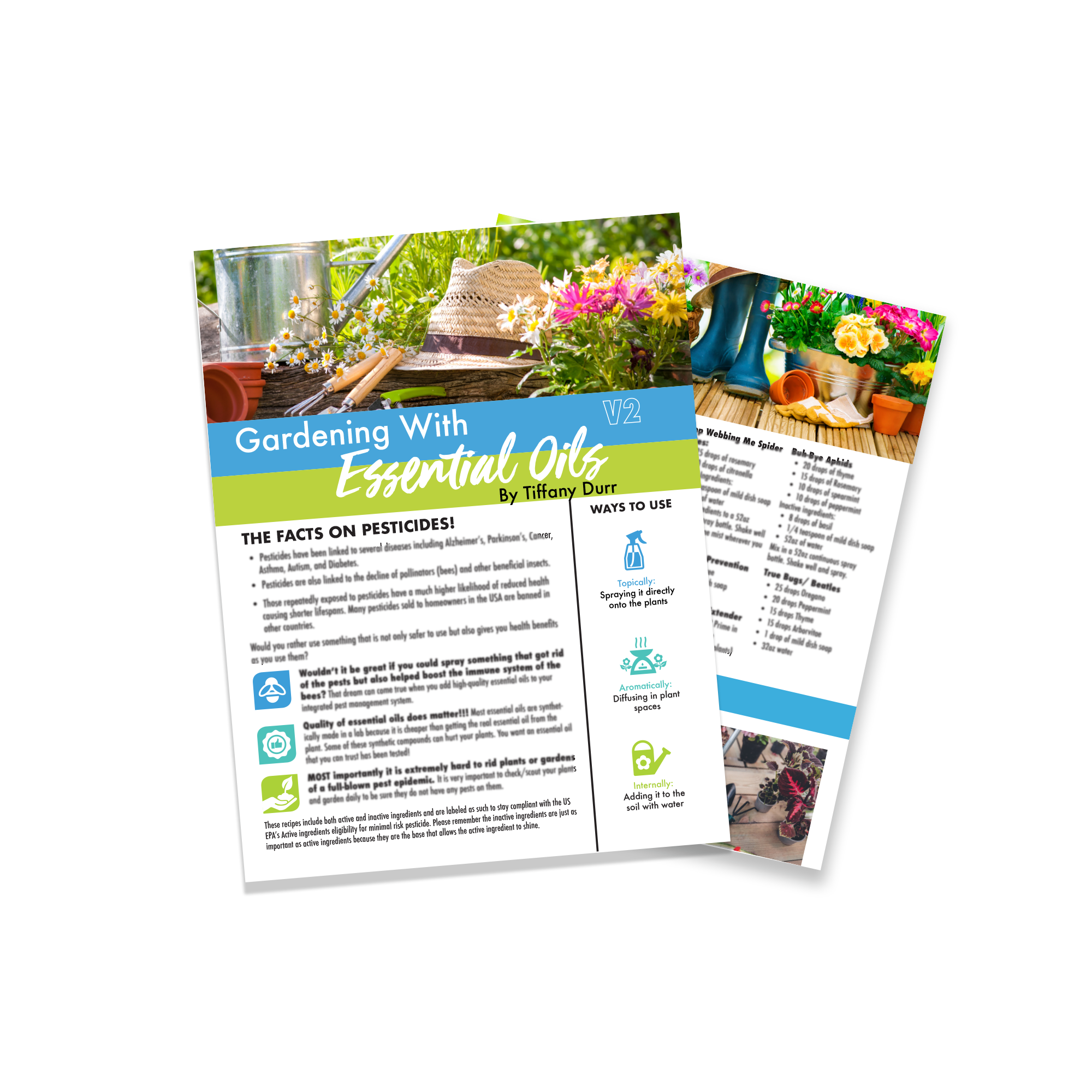 The Essential Gardening Book
The Facts about Pesticides!
Pesticides have been linked to several diseases including Alzheimer's, Parkinson, Cancer, Asthma, Autism, and Diabetes.
Pesticides are also linked to the decline of pollinators (bees) and other beneficial insects.
Those repeatedly exposed to pesticides have a much higher likelihood of reduced health causing shorter lifespans. Many pesticides sold to homeowners in the USA are banned in other countries.
Would you rather use something that is not only safer to use but also gives you health benefits as you use them?
NEW! Gardening with Essential Oils Tear pad
Simple and effective tips for naturally protecting any garden!
This gardening with essential oils tear pad covers tips and recipes that will help you eliminate pests, eliminate pesticides and enjoy gardening as it should be.
You will find 3 easy ways to use essential oils while gardening, 10 recipes to use before, during and after Gardening and facts on why to use essential oils rather than pesticides.
CONTENTS: 1 tear pad = 20 FRONT AND BACK TEAR SHEETS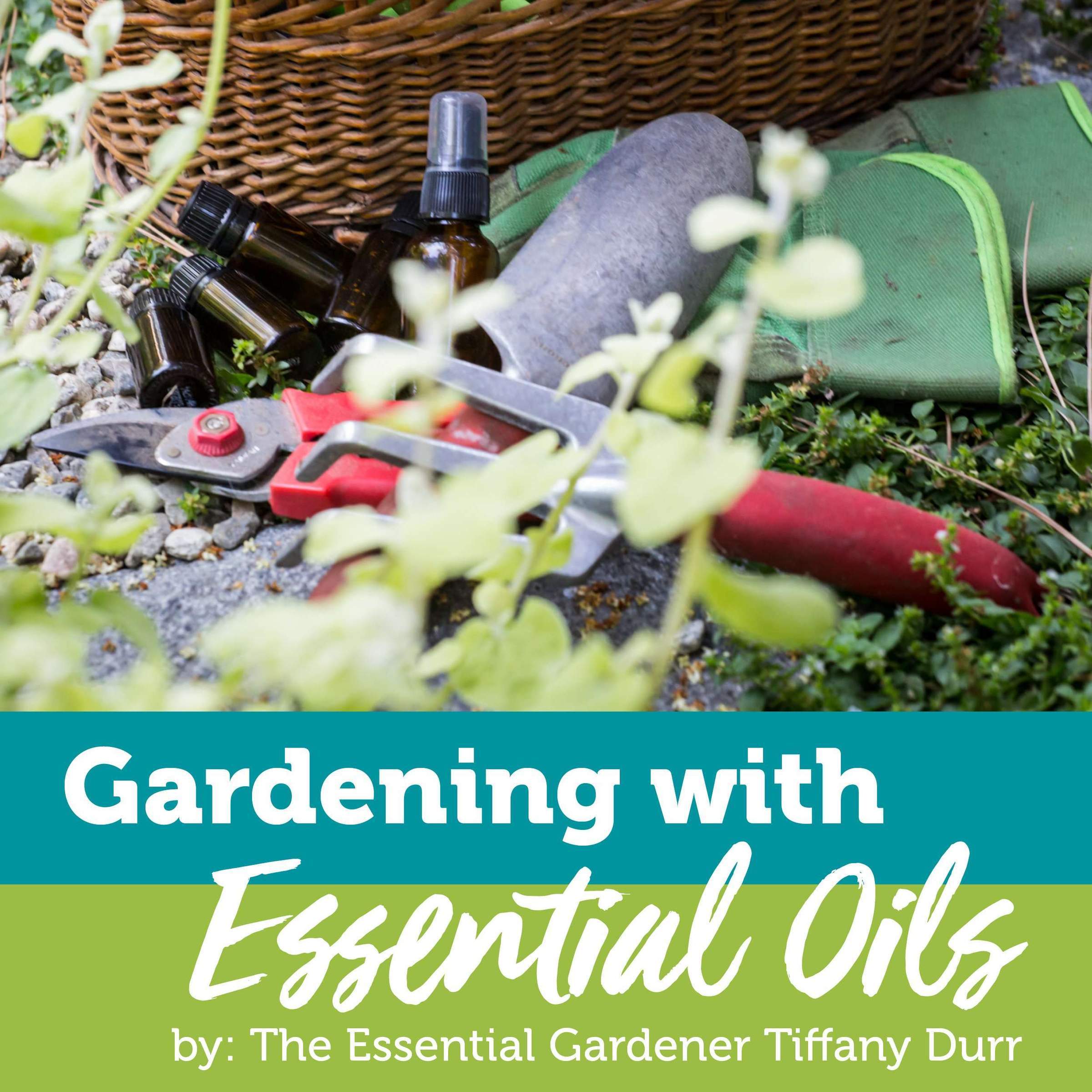 SHARE THE KNOWLEDGE ON SOCIAL MEDIA
When you purchase this product you will receive two things:
1. A text document of instructions and posts for your Facebook Class on Gardening with Essential Oils
2. A folder of images to use with your Facebook Class