Steve Baer Emotional Weight Loss
Excess fat is just stored negative emotion.
Emotional Weight Loss is the idea that all physical weight is based in emotions. Every person on a weight roller coaster experiences a spike of negative emotion every time they gain weight. Losing weight is about LOSING EMOTIONAL STRUGGLE.
About Steve and Jenny

Steve is a self taught health and emotional wellness expert. He has over 15 years in business, an MBA, and is the father of seven children. He decided to dedicate his life to helping people heal their emotions that cause their weight gain because he figured out how to do it for himself!

Jenny is a gifted healer and life coach. After suffering from various chronic illnesses, Jenny decided to completely change her lifestyle, which has opened up great treasures of knowledge and wisdom, which she is gifted at sharing with the world, one person at a time. Her natural empathetic gifts and her strengths of developing people and maximizing their talents makes her the perfect coach for anyone who really wants to walk a path of healing and self improvement.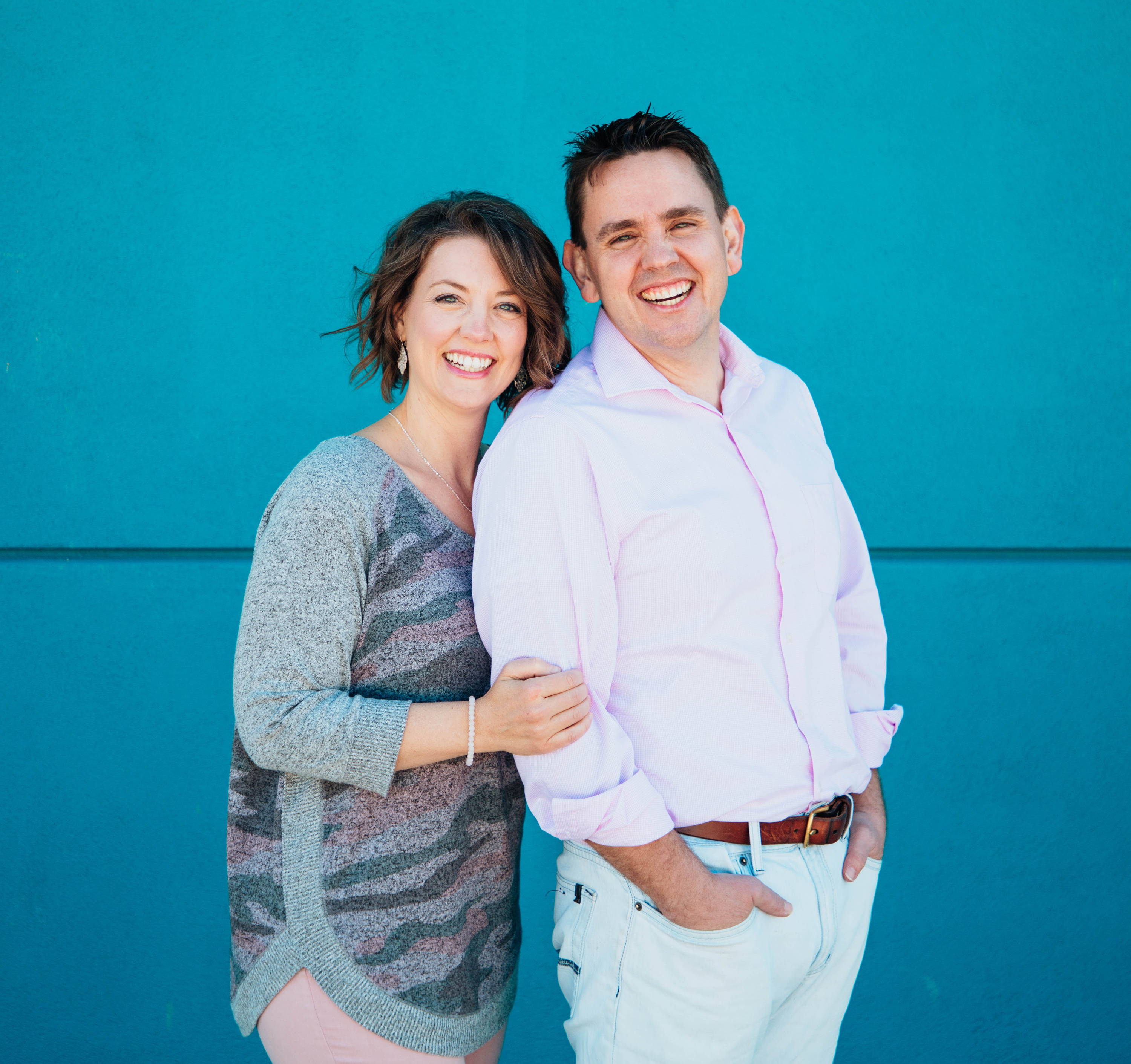 Sign up for Steve's FREE live webinar!
Date to be confirmed In April.

Introduction to Emotional Weight Loss eBook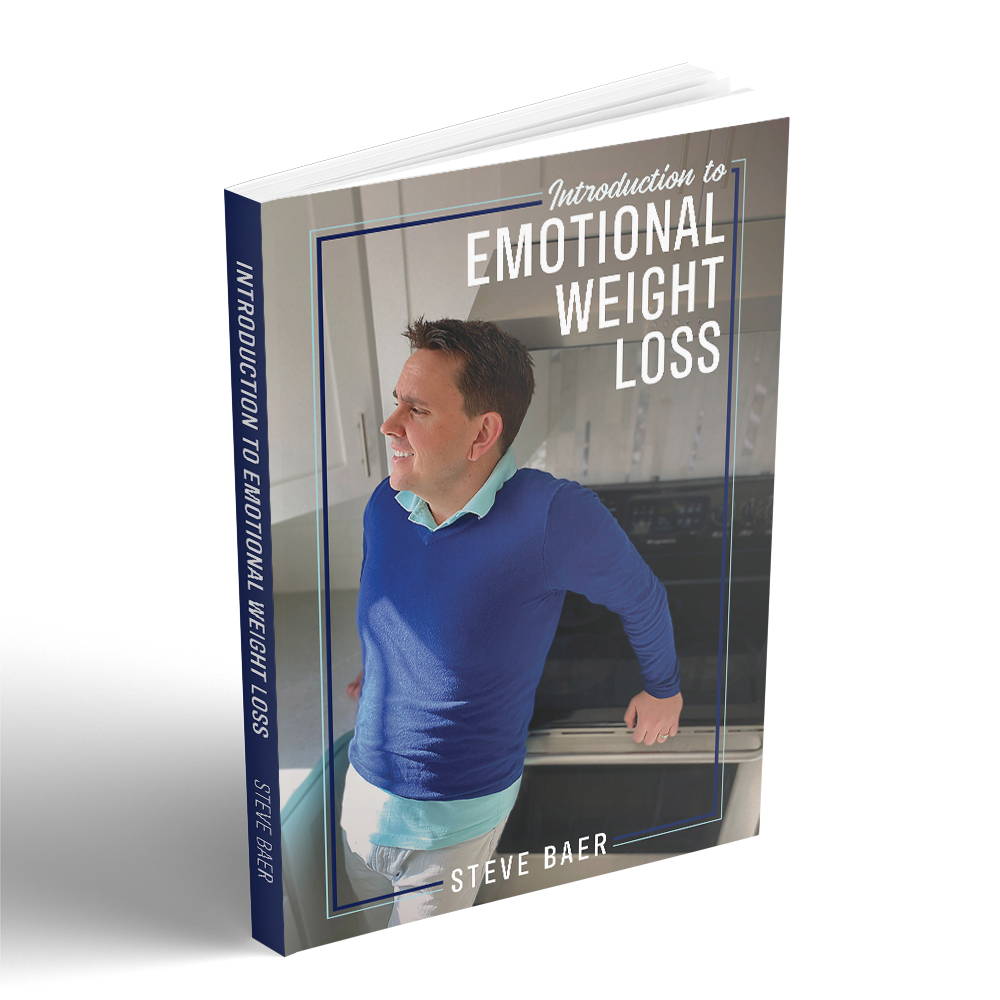 Every weight loss program focuses on EXTERNAL actions - exercise this way, eat that way, don't eat these foods, only eat this.Weight loss must start on the INSIDE, working from the inside out, instead of the outside in.
Weight loss in this manner produces lifelong healing, instead of roller coaster weight loss and weight gain. 
Emotional Weight Loss encourages people to work from the inside out in a highly personalized manner, custom fit for their individual experiences. 

Start your weight loss journey today.
For $59.00 you can receive the following:- The Textbook for Emotional Weight Loss- The Course to work through and expound upon the handbook- The Workbook to journal and write out your experiences- 1-on-1 interaction with your instructor Steve Baer in a strategy call- 1-on-1 coaching call with the guest expert Jenny Baer- A bonus eBook on emotions, affirmations and essential oils.The entire program is worth over $300.00 and today it can be yours for the price of the course: $59.00!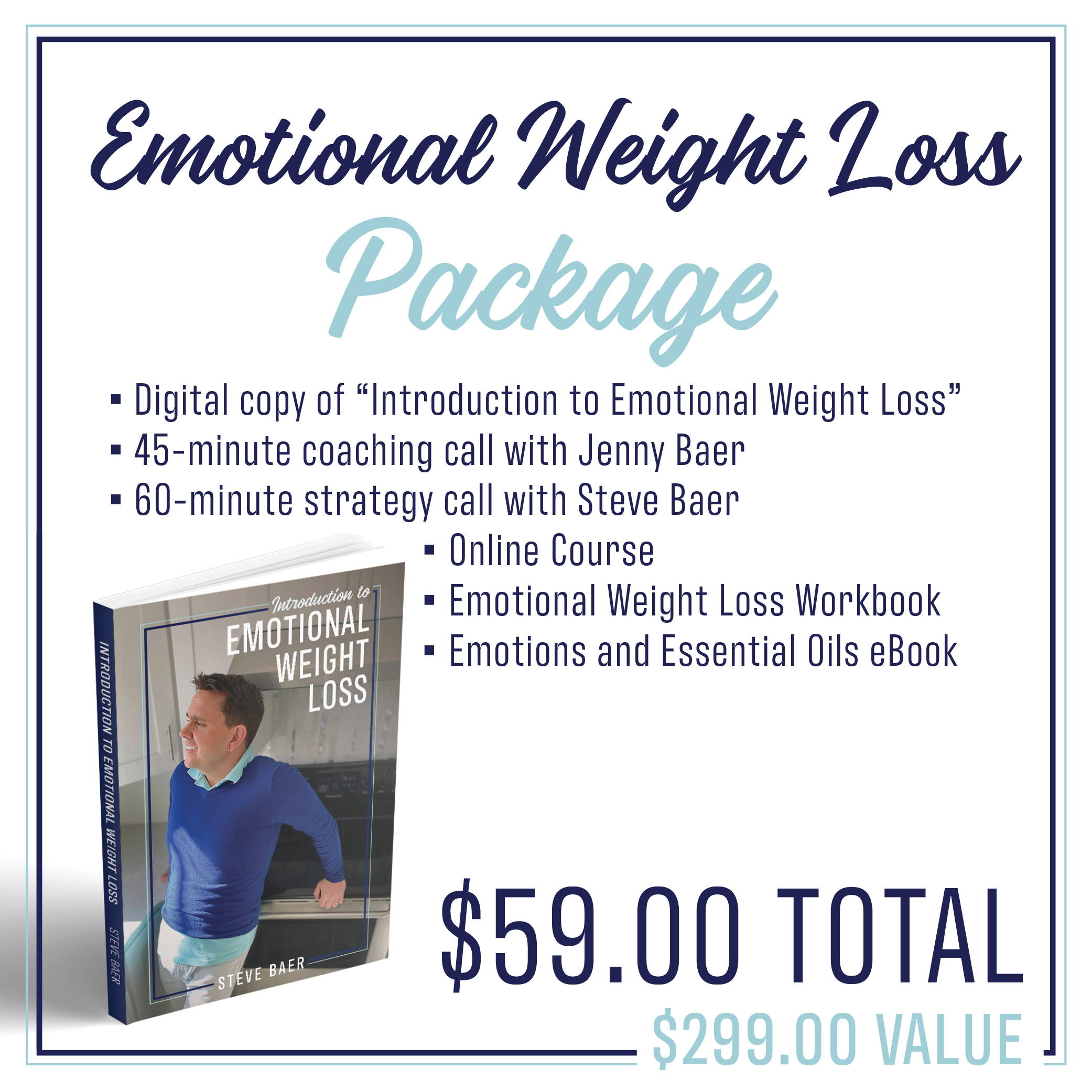 "Steve, I have been so honored to read this AMAZING book. Kudos! You are pure in heart and motives. Your words are well chosen and meaningful. Your organization of the ideas is so meticulous and helpful. Overall, you are witty, informative, heart-felt, honest, helpful, sincere, open, inspiring, spiritual, gentle, challenging, and so much more. Now, I can't wait to do the reflection questions and get started!"
-Heather G.
"I very much enjoyed this book! I enjoyed the personal experiences that you shared especially. And all of the different helpful resources that you reference. My favorite concept is being able to get confirmation from our own bodies what is correct. I am still learning how this works for me.... But it is such a breakthrough in weight loss to be able to ask your own body what is beneficial for it!"
-Megan T.
"I finished your book! I loved it. It covers all facets of the process, while not feeling overwhelming or bogged down. It still feels very light and accessible. I really liked your analogy with your kitchen. I got clarification on many concepts that I hadn't even realized I needed clarification on. I know when I'm ready (and I will be soon) to really begin my post-baby weight loss journey it will be an excellent resource and support just for the reflection questions. Thank you for the opportunity to read it and for sharing your expertise. I am truly amazed at the breadth and depth of knowledge in healing that you and Jenny have."
-Megan 
After digging deeper into the course:
"Steve and Jenny are ahead of the game. I'm taking time to process this course because it is a new way of doing weight loss. I am LOVING it!"
-Megan T.