NEW! EASY ESSENTIAL OILS MAKE & TAKE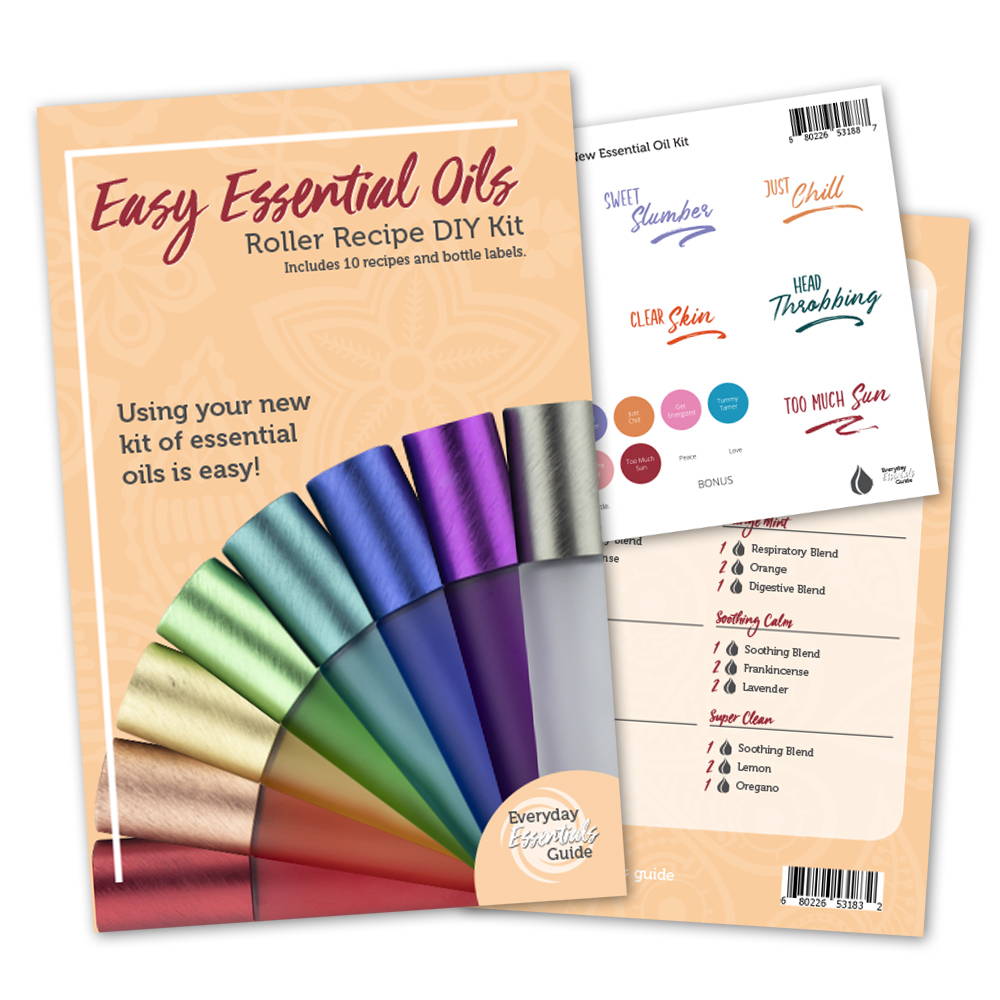 Are you or someone you know new to Essential Oils?
This Make & Take Kit provides 10 beginner's roller recipes and some beginner's diffuser recipes on the back as well! These recipes use basic Essential Oils and Oil Blends that are common for those who have just started using Essential Oils, so they are perfect for beginners who may not know where to start.
Includes 10 roller bottle recipes and 10 bottle labels.

Roller Recipes Included:
Hand Sanitizer
Amazing Workouts
Sweet Slumber
Just Chill
Get Energized
Tummy Tamer
Clear Skin
Head Throbbing
Breathe Easy
Too Much Sun